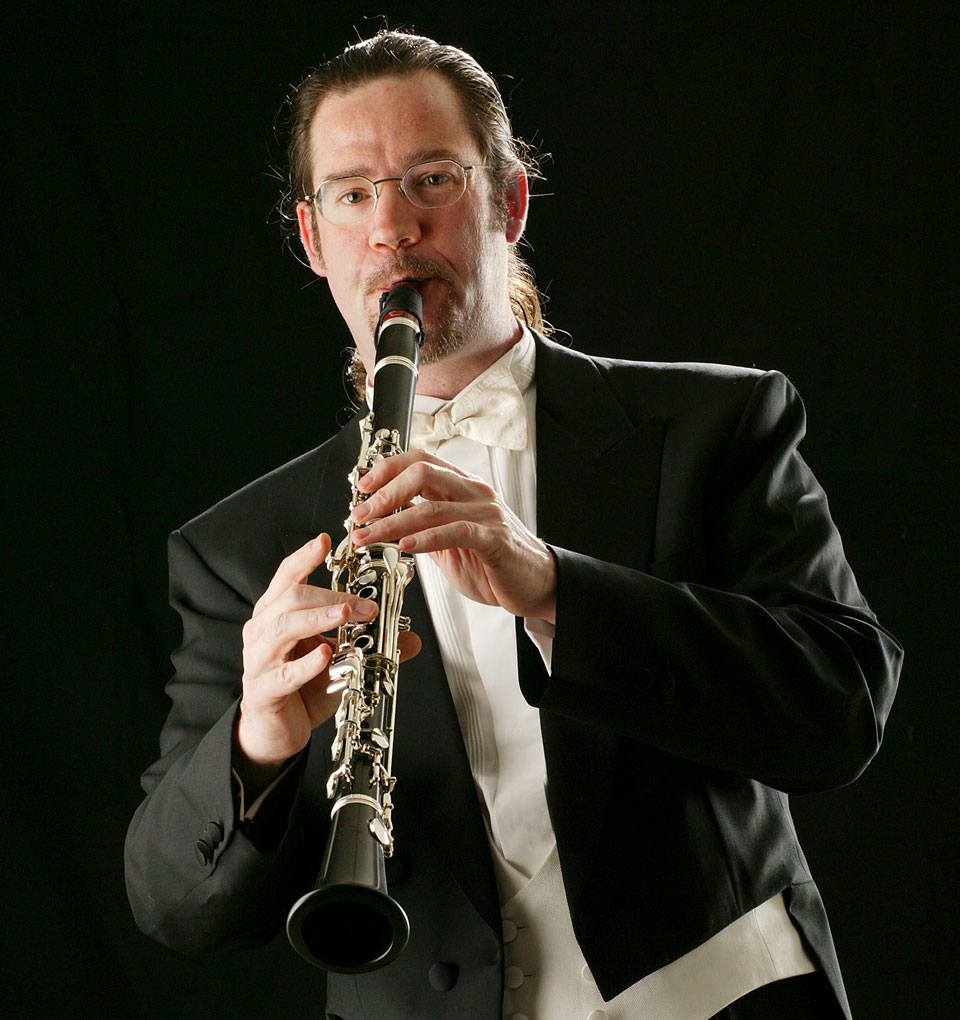 Nicola Bulfone was born in Hässleholm (Sweden) in 1963. He studied clarinet at the Udine Conservatory under A. Pecile and passed his final exam with top marks. From 1985 to 1988 he continued his music studies at the Hochschule für Musik in Stuttgart under Prof. Ulf Rodenhäuser (Berlin Philharmonic Orchestra), where he obtained an Advanced Diploma in Clarinet. Among other awards, in 1983 he won first prize at the International Music Competition in Stresa. He also attended Master Classes held by K. Leister, A. Pay and G. Garbarino (Accademia Chigiana, Siena).
He has played clarinet, bass clarinet and basset horn in a number of orchestras, among which: the Teatro alla Scala Orchestra, the Teatro G. Verdi Orchestra, Trieste, the San Remo Symphony Orchestra, Filarmonica della Scala, Teatro La Fenice, Venice, Teatro San Carlo, Naples. He has participated in various Music Festivals and Concert Seasons both as soloist and with several Chamber Music Ensembles (Paris St. Germain, Musica Viva Munich, Ludwigsburg, Milan, Venice Biennale, Ravello, Klagenfurt, Middelburg Holland, Horowitz Festival Europe, Nomus Novi Sad, Ljubljana, Rossini Festival Rügen, Rotte Mediterranee Algiers, Budapest, Bratislava, Mallorca, Mexico City, Sevilla, Oporto…).
He played as soloist with the Slovac Philharmonic Orchestra of Bratislava, the Rossini Festival Orchestra, the Udine Chamber Orchestra, the Orchestra Sinfonica del Estado del Mexico, the Udine Philharmonic Orchestra, the Orquesta do Norte (Portugal), the Orchestra Sinfonica del Friuli – Venezia Giulia, the Sophia Philharmonic, the Bjalistok Philharmonia (Poland), the Rijeka Chamber Orchestra ( Croatia ), the Vogtland Philharmonie, the Krasnojarsk Orchestra ( Russia ), the Minsk Orchestra, and various chamber orchestras.
He has recorded for SWF, RAI, ORF, BR, SDR, Koper and Art Kanal. Many renowned composers have written solo pieces for him. He has been teacher in international master classes in Lucca, Tarvisio, Cividale, Chioggia, Gorizia, Ostrava ( Check Republic ), Riga, Apollonia ( Albania ), Krasnojarsk ( Russia ), Beijing, Shenyang and Dalian ( China ). He has been a member of the jury at the "Jeunesses Musicales" International Clarinet Competition in Belgrade and at the "Saverio Mercadante" International Clarinet Competition. He has recorded three CDs for the Agorà label containing music for two clarinets and orchestra and has made a first world recording of the concertos for clarinet and orchestra by Carlo Paessler. He was solo clarinet in the Udine Philharmonic Orchestra, in the Orchestra Sinfonica del Friuli Venezia Giulia and founder member of the Associazione Filarmonica del Friuli Venezia Giulia.
He is professor Clarinet at the Udine Conservatoire. Nicola Bulfone plays Herbert Wurlitzer Reform Boehm Clarinets
NICOLA BULFONE
P.Hindemith – Sonata per Clarinetto e Pianoforte (1mvt) Nicola Bulfone Clarinetto, Chen Fu Piano