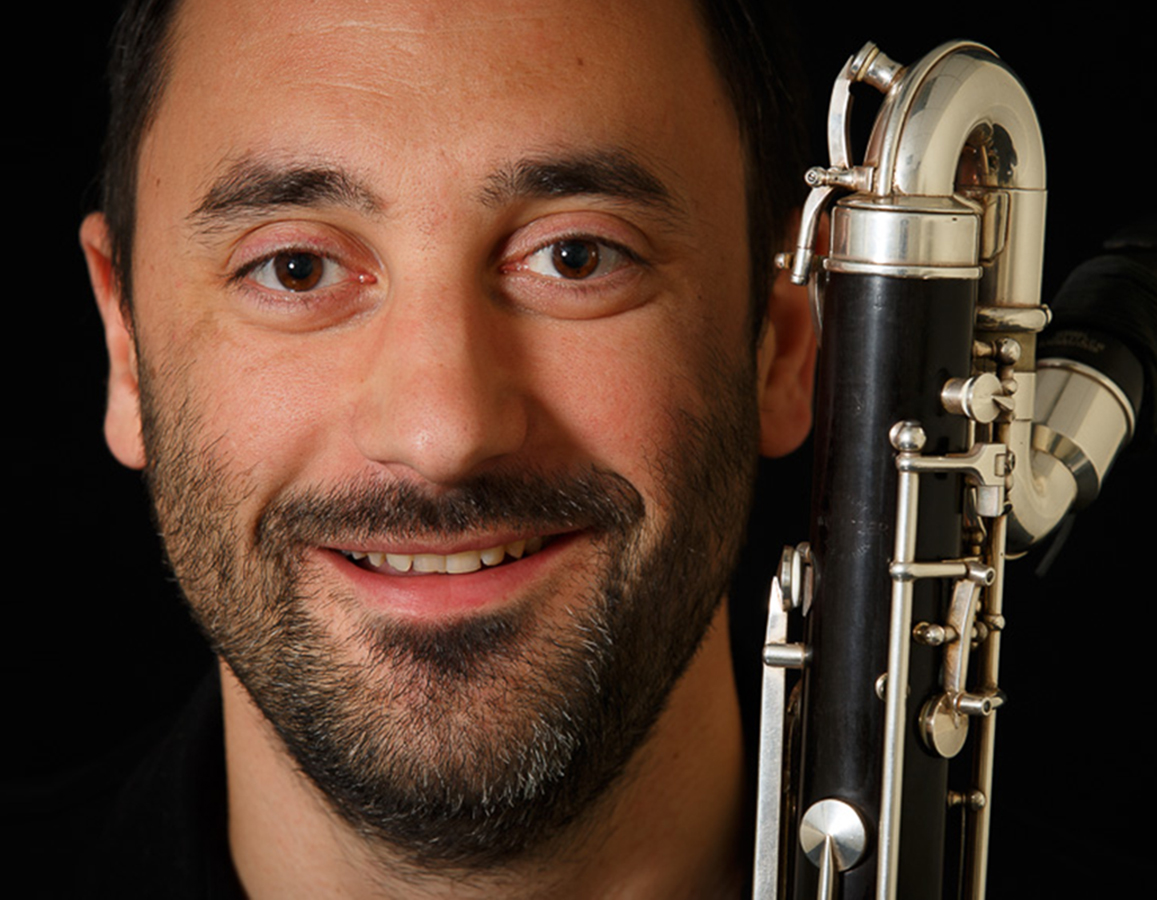 Sergio Hamerslag, born in 1983, received his first clarinet lessons at the age of 11 from Gerrit de Weerd. Four years later he was accepted into the Young Talent class at the Conservatory of Amsterdam, where he studied with Herman Braune. After successfully receiving the Bachelors Degree in 2004, he continued his studies with Harmen de Boer and graduated cum laude in 2006.
He followed master classes and courses at Karl Leister, Paul Meyer, Ralph Manno and Sabine Meyer, among others. He was also invited by the Amsterdam Concertgebouw in 2002 for a masterclass by the American clarinetist Richard Stolzman.
Sergio won a 1st prize at the national competition of the Foundation for Young Music Talent Netherlands (SJMN) in 1999 and then made his solo debut with the then Radio Symphony Orchestra under the direction of Jan Stulen with Introduzione, tema e variazioni for clarinet and orchestra by Gioacchino Rossini. He has played this same work in various halls of the Netherlands, including the large auditorium of the Concertgebouw.
Sergio played first clarinet in the Dutch Youth Orchestra, followed by the National Youth Orchestra and remplaced in the classical radio orchestras, Holland Symfonia, the Netherlands Wind Ensemble, the Netherlands Philharmonic Orchestra, Orchestra of the East, Rotterdam Philharmonic Orchestra, Doelen Ensemble, Asko ensemble, Residentie Orkest and the Royal Concertgebouw Orchestra.
He has worked with famous conductors such as Daniele Gatti, Iván Fischer, Valery Gergiev, Mariss Jansons, Bernard Haitink, Jaap of Sweden, Mark Wigglesworth, Jukka-Pekka Saraste, Sir Colin Davis, Oliver Knussen, Alexander Lazarev and Reinbert de Leeuw.
In chamber music repertoire he worked with Reinbert de Leeuw, Vera Beths, Igor Roma, Gustavo Nunez, Bart Schneemann, the Brodsky Quartet, Mauricio Kagel, Werner Herbers and William Purvis.
Sergio joined the Muziekcentrum van de Omroep in September 2009. He is (bass) clarinettist in the Radio Philharmonic Orchestra. He also held this position at the Radio Chamber Philharmonic until August 2013.