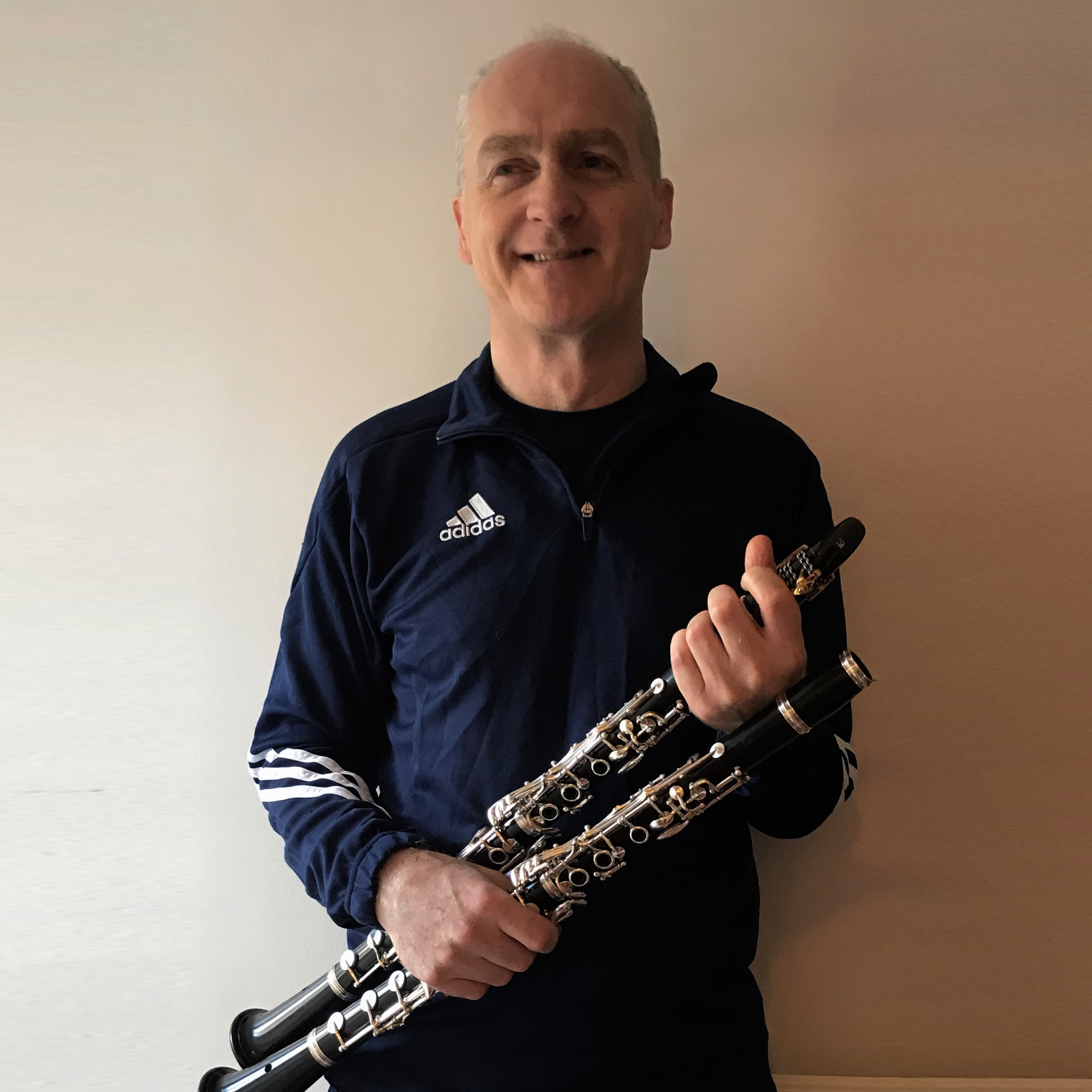 Kevin Hurst performs on Wurlitzer clarinets for the dark, mellow, rich woody qualities they offer – the consistency of homogeneous tones through the registers and the beautiful ring which is in the very best German tradition. He uses very long, close-facing Wurlitzer M3 mouthpieces in combination with very thick, heavy reeds by a German manufacturer.
Kevin, resident in Budleigh Salterton since 2001, has had his clarinet playing described by the International Clarinet Association Journal as possessing a 'beautiful tone & technical authority'. Sir James Galway, doyen of the flute, knocked him for six with the comment 'I listened to the recording of your concert all day.' If Kevin has one greatest love on clarinet it's to make a warm, compact, dark, rich, full, ringing, effortless sound – the kind of sound that attracted him to learning concertos by ear when he took it up aged 10, through hearing radio broadcasts and listening obsessively to tape recordings of the principal clarinettist of the LSO with his rich, distinctive sound – Jack Brymer.
But he was equally struck by the brilliant, ringing, homogeneous playing of the incredible Karl Leister of Germany who has a beautifully consistent, round yet compact, very warm tone that Kevin simply didn't get to hear in England until he discovered Alan Hacker whose similar clarinet timbre to the German school of playing inspired him to go to the University of York where Alan was a lecturer in the music department, so he could get to experience this. Alan proved to be very, very kind. His musical effect was stunning. His playing ability astonishing. He was a great musician.
And so began a life-long obsession to find a way to express music incorporating the best strengths of all top styles and schools of clarinet playing – a practically impossible task!
Kevin is humbled to have his name appearing on this Wurlitzer clarinets website's artists section alongside some very illustrious names, including principal clarinettists of the Berlin Philharmonic, one of whom Kevin has been fortunate enough to meet and play duets with in a consultation which inspired him to keep exploring.
Kevin has a degree in music from the University of York and completed a one year post-graduate course at the RNCM where he studied advanced performance funded by a Countess of Munster Scholarship. (The audition panel was chaired by Jack Brymer.)
His solo recital playing has taken him around much of the UK, and as far afield as Canada, with various artists accompanying him on piano, such as well-established players Nigel Clayton, John Lenehan, Evelina Puzaite, Karen Evans, Luis Pares and – presently – Jonathan Delbridge FRSM.
Kevin teaches the piano at Queen's College, Taunton, and teaches advanced pupils on piano and clarinet privately, including working with Royal Marines band players. He has also worked as a civil servant, computer programmer, tennis and chess coach. He is currently doing a maths degree with the Open University, and enjoys playing tennis.
Kevin Hurst C.2021.