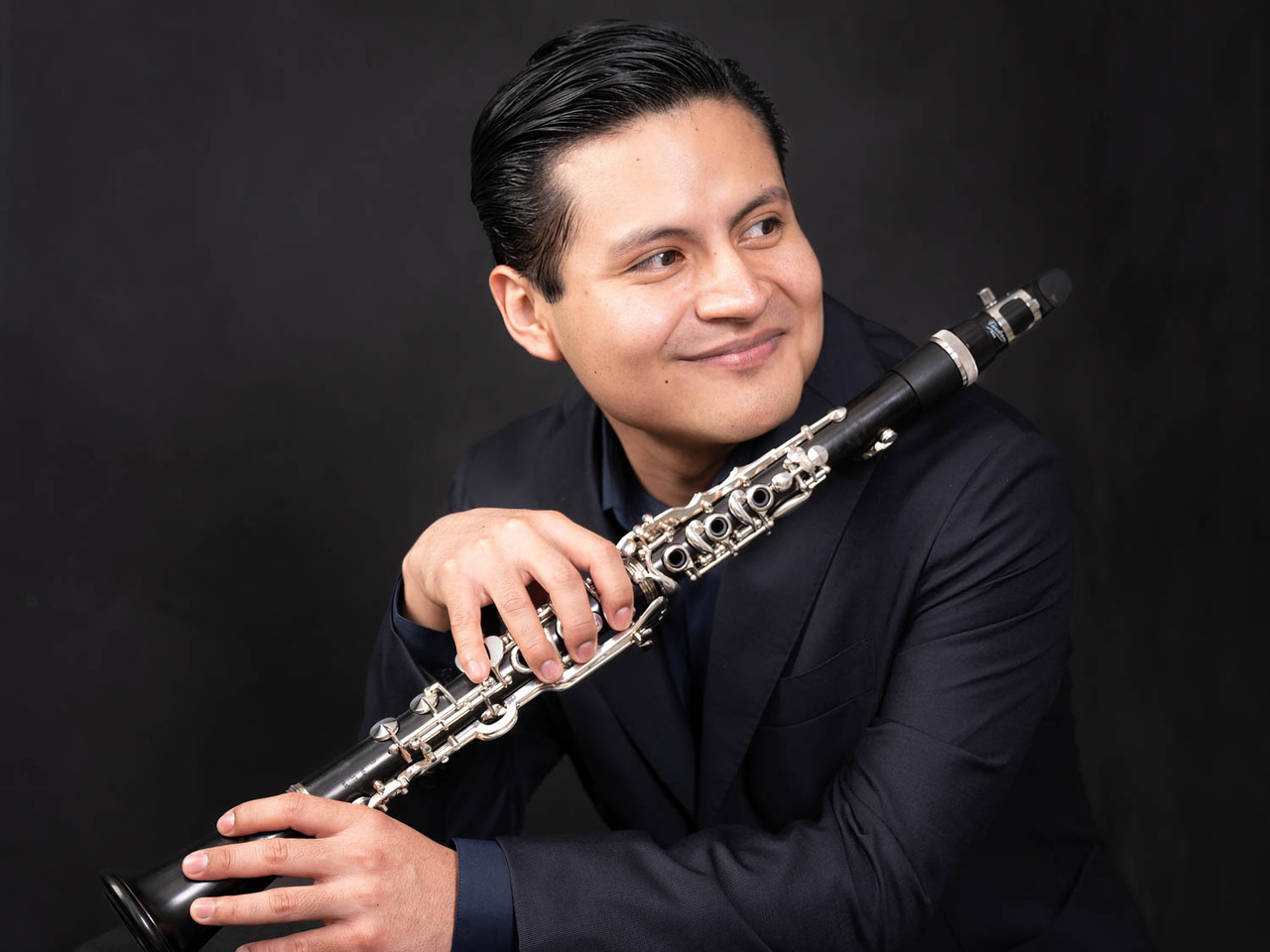 Julián Mendoza García was born in Oaxaca, Mexico, where he began his clarinet studies.
Thanks to the support of the "Herrmanndad Musical y Cultural A.C." foundation in Mexico he was able to continue his studies in Paris where he obtained a scholarship from the Janine Roze Productions to study at "l'École Normale de Musique de Paris" with Professor Ronald Van Spaendonck, obtaining all his superior diplomas by unanimity and congratulations from the jury.
He has also participated as the main clarinetist in the Orchestras "Ojif Orchestre des Jeunes d'île de France" in Paris, and in Mexico with the "Intercontemporary Ensemble from Oaxaca", "Herrmanndad Musical y Cultural A.C. Orchestra" and the " Esperanza Azteca" National Ochestras.
He created a Chamber music ensemble called "Herrmannos Mendoza" giving concerts in America and Europe.
Since 2023 he has been required to create Orchestras and train professors in South Africa.
He performs on a Wurlitzer German System 100 c Soliste Clarinet with an Optimum Ligature, V12 Vandoren Reeds and Paulus and Schuler Zoom Barrels.