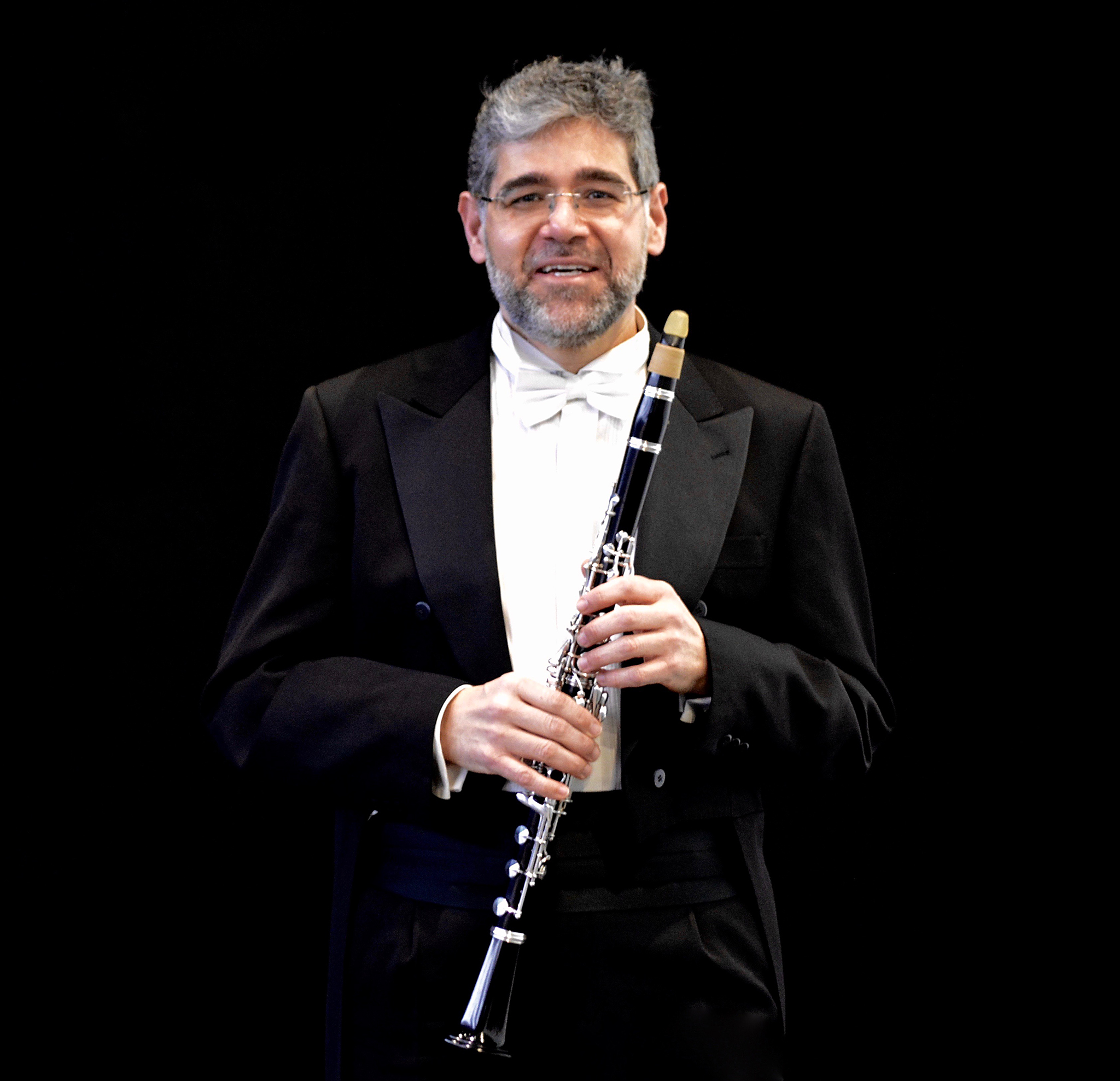 José Gasulla was born in Havana, where he studies with the outstanding clarinetist Alfredo Valdés-Brito at Cuba National School of Art, later expanded its Higher studies at Salamanca Higher Conservatory of Music winning the "End of Career" award. He also has received classes from prestigious clarinetists such as KarlLeister, Andrew Marriner, Pascal Moragués among others.
In 1994 he settled in Madrid, in this city he founded together with Carlos Cano Escribá and Reynold Cárdenas, the Trio Cervantes, a group with which he performs intense work specialized in Cuban Concert Music and Ibero-American Music. The Trio Cervantes has been the recipient of different awards and has recorded two CDs "Los Muñecos" (pre-nominated Latin Grammy Awards) and "Música en Iberoamérica". He also highlights his recent collaboration with the famous Cuban clarinetist and saxophonist Paquito D'Rivera.
José Gasulla from a young age feels a special vocation for work in the orchestra, this has led him to collaborate with numerous symphonic groups, among which are: Matanzas Symphony Orchestra (Cuba), Galicia Symphony Orchestra (Spain), Algarve Orchestra (Portugal) and Gyeonggi Philharmonic Orchestra (South Korea). At only 21 years old, he became part of the Cuba National Symphony Orchestra as Principal Clarinet, in 1999 he won the position as Co-principal Clarinet at Oviedo Philharmonic (Spain), and since 2002 he is Principal Clarinet at Extremadura Symphony Orchestra (Spain), collaborating with international artists and conductors such as Stefan Dohr, Patricia Kopatchinskaja, Sergio Azzolini, Gérard Coaussé, Hansjorg Schellenberger, Charles Olivieri-Munroe, Andrés Orosco-Estrada and Yeruham Scharovsky.
José Gasulla plays with Herbert Wurlitzer Reform Boehm clarinets.
Cuarteto Amadé /José Gasulla
Mozart Clarinet Quintet K 581 in A major
Trio Cervantes
Paquito D'Rivera – Contradanza