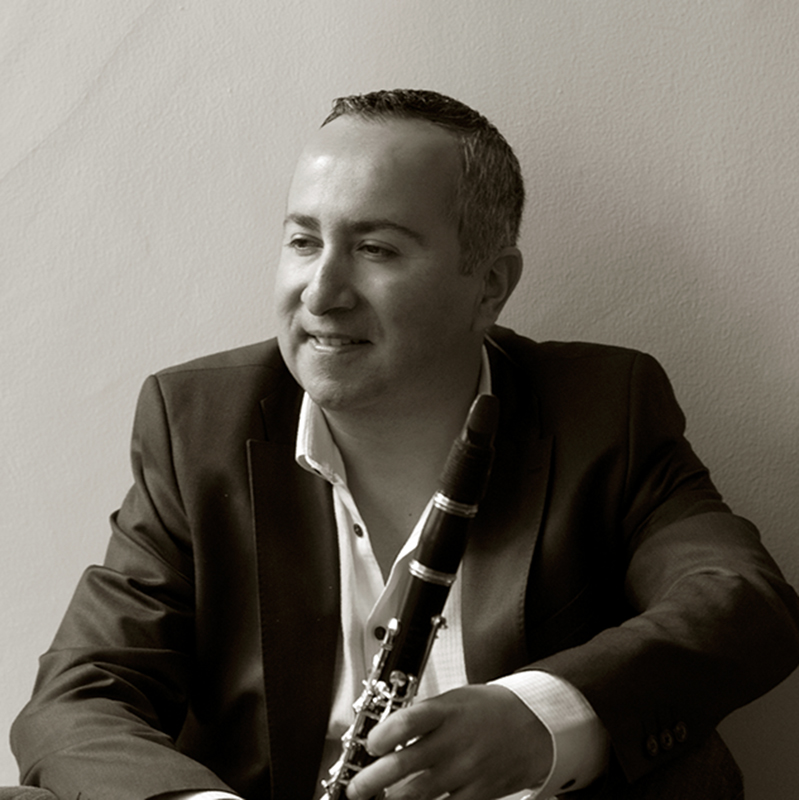 «Vinasco is a virtuoso in every sense of the word, but it is an understated virtuosity that is always in service of the music».
The Clarinet (USA)
Javier Asdrúbal Vinasco Guzmán
Latin Grammy-nominated Colombian clarinettist Javier Asdrúbal Vinasco has always been interested in contemporary music and has recorded 15 CDs with more than 100 works by Latin American composers, including many premieres. He earned a Doctor in Music degree, awarded with Alfonso Caso Medal, at the National Autonomous University of Mexico and has an intense activity as soloist with orchestras, recitalist and clinician around the Americas and Europe. Dr. Vinasco is a Vandoren artist, the Colombian chairperson of the International Clarinet Association, and Director of the Clarinet and Saxophone International Festival of Medellin ClariSax. Since 2008, he works as Full Professor of the Music Department at EAFIT University in Medellin, Colombia. Please visit www.javiervinasco.com for more details.
Javier Asdrúbal Vinasco Guzmán
Mozart Clarinet Concerto – II. Adagio