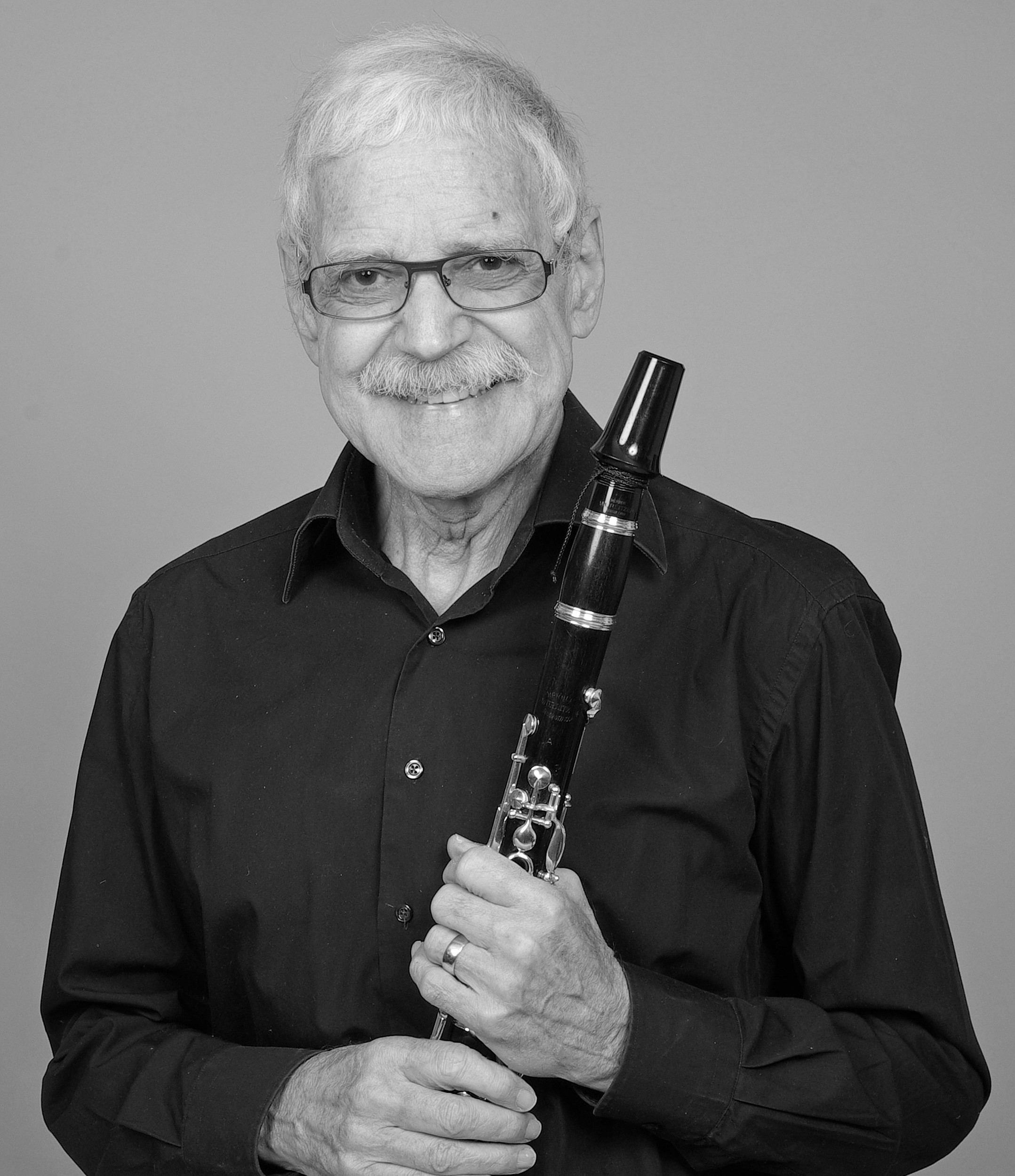 Harald Strebel (* 1942) completed his music studies in Winterthur and Zurich (clarinet: Georges Coutelen and Hans Rudolf Stadler). From 1964 he was lecturer for clarinet at the conservatory Winterthur, auxiliary clarinetist in several symphony orchestras of Switzerland, among others in the orchestra of the Musikkollegium Winterthur and the Tonhalle-Orchester Zürich. In 1966 he became a solo clarinettist in the PACT Symphony Orchestra Pretoria, and in the same year he became a solo clarinettist in the Cape Town Symphony Orchestra. From 1971 he was at the same time lecturer in clarinet and wind chamber music at the Faculty of Music of the University of Cape Town and at the Conservatory in Stellenbosch. 1976 he returned to Switzerland. Solo and chamber music activity in Europe, Asia and Africa followed, along to umerous radio recordings. Strebel worked as an orchestra musician, soloist and chamber musician with countless conductors and instrumentalists such as u.a. Erich Bergel, Paavo Berglund, Nadja Boulanger, Charles Dutoit, Morton Feldman, Janos Fürst, Louis Frémaux, Jussi Jalas, Joseph Keilberth, Ferdinand Leitner, Walter Süsskind, Carlo Zecchi; Géza Anda, Vladimir Ashkenazy, P. Badura-Skoda, Alfred Brendel, Shura Cherkassky, Lamar Crowson, Jörg Demus, Christoph Eschenbach, Andor Foldes, Bruno Leonardo Gelber, Ingrid Haebler, Alicia de Larocha, Nikita Magaloff, Charles Rosen, Friedrich Wührer; Christian Ferras, Ricardo Odnoposoff, Edith Peinemann, Wolfgang Schneiderhan, Tibor Varga; Pierre Fournier, André Navarra, Claude Starck; Heinz Holliger. Strebel was a guest lecturer at various conservatories and universities in Germany and abroad and gave i.a. clarinet workshops.
Harald Strebel pursued musicological activities with publications of several books and about 100 studies (main subjects: Mozart, clarinet, performance practice). Speaker at international musicological symposia and publisher of numerous music editions of classical wind music.
2000 Awarded the Golden Mozartnadel by the Academy for Mozart Research of the IS Mozarteum in Salzburg. 2018 he received the 3rd Culture Prize of the City of Bruck a. d. Leitha / A (birthplace of the clarinetist brothers Anton and Johann Stadler) for his two-volume publication "Anton Stadler. The work and living environment of the 'Mozart clarinetist'. Facts, data and hypotheses about his biography "(HOLLITZER-Verlag, Vienna 2016).
Harald Strebel was Primus inter pares from 1997 to 2017 of the renowned clarinet octet Amadé and accredited lecturer for clarinet of the Swiss Academy of Music and Music Education SAMP, also until 2004 assistant lecturer at the Kantonsschule Zürcher Unterland.
Strebel played from 1969 Herbert Wurlitzer Reformboehm-Clarinets, since 1971, the German clarinet system model 100cS.