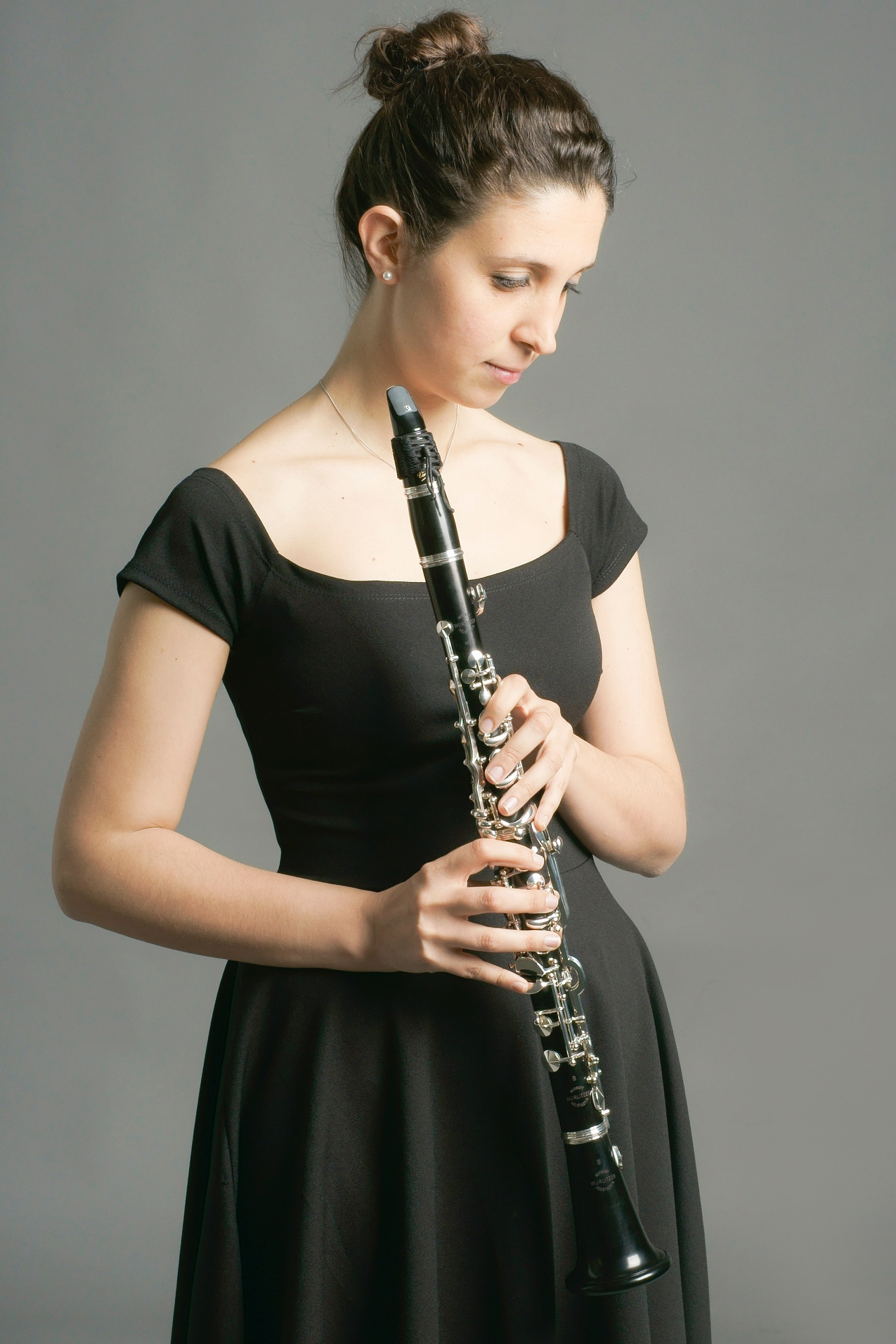 Flavia Feudi was born in Rome and started playing the clarinet at the age of eight. She received her bachelor's degree from the Music Conservatory of S. Cecilia in Rome, for which she received the University Award for Best Graduate in 2012. She also studied with Alessandro Carbonare at the University of Rome "Accademia S.Cecilia Roma" and "Accademia Chigiana Siena" and at Calogero Palermo at the "Accademia Musicale del Flauto Roma"
In June 2015, she completed her master's degree at the Mozarteum Salzburg under Prof. Alois Brandhofer. In June 2016 she completed her concert exam at Prof.Wenzel Fuchs at the Mozarteum Salzburg.
She attended masterclasses with Sabine Meyer, Reiner Wehle, Mathias Schorn, Yehuda Gilad, Giammarco Casani and Stefano Novelli.
As a clarinettist, she gained a great deal of experience in chamber music and orchestral concerts.
In January 2017, she played the Mozart Clarinet Quintet in the Botanical Garden Berlin through the support of the Silk Road Symphony Orchestra.
In August 2015, she played as a member of the Moritzburg Orchestra Academy under the direction of Milan Turkovich and performed with the Moritzburg artists Mira Wang, Lawrence Power, Guy Johnston, Janne Saksala and Felix Klieser.
Since 2014, she played in Görlitz at Messiaen Music Point, Vienna and Salzburg at chamber music concerts with the "Quatuor pour la fin du temps" by Olivier Messiaen.
During the years 2013 and 2015 she was a scholarship holder at the foundation "Live Music Now" Salzburg.
In April 2016 she performed as a soloist the Mozart Clarinet Concerto with the new Kammerochester Berlin.
As an orchestral musician she has performed in various roles at the Berlin Sinfonietta (solo), the Berlin Symphony Orchestra (solo), the Silk Road Symphony Orchestra (solo), the Gut Immlig Festival Orchestra and the Orchestra da Camera Fiorentina.
In June 2012 she was on orchestral tours in California with the Tuscia Operafestival Orchestra. From 2009 to 2012 she played as a member of the Roma Tre Orchestra under the baton of Pietro Mianiti, Marcello Bufalini, Silvia Massarelli, Luigi Piovano and Federico Amendola.
Even during her studies in Italy and Salzburg, she regularly gave private lessons to pupils of three to 30 years of age.
In April 2017, she got the full job as a full-time teacher clarinet at the music school Lauffen am Neckar in Baden Wüttemberg.