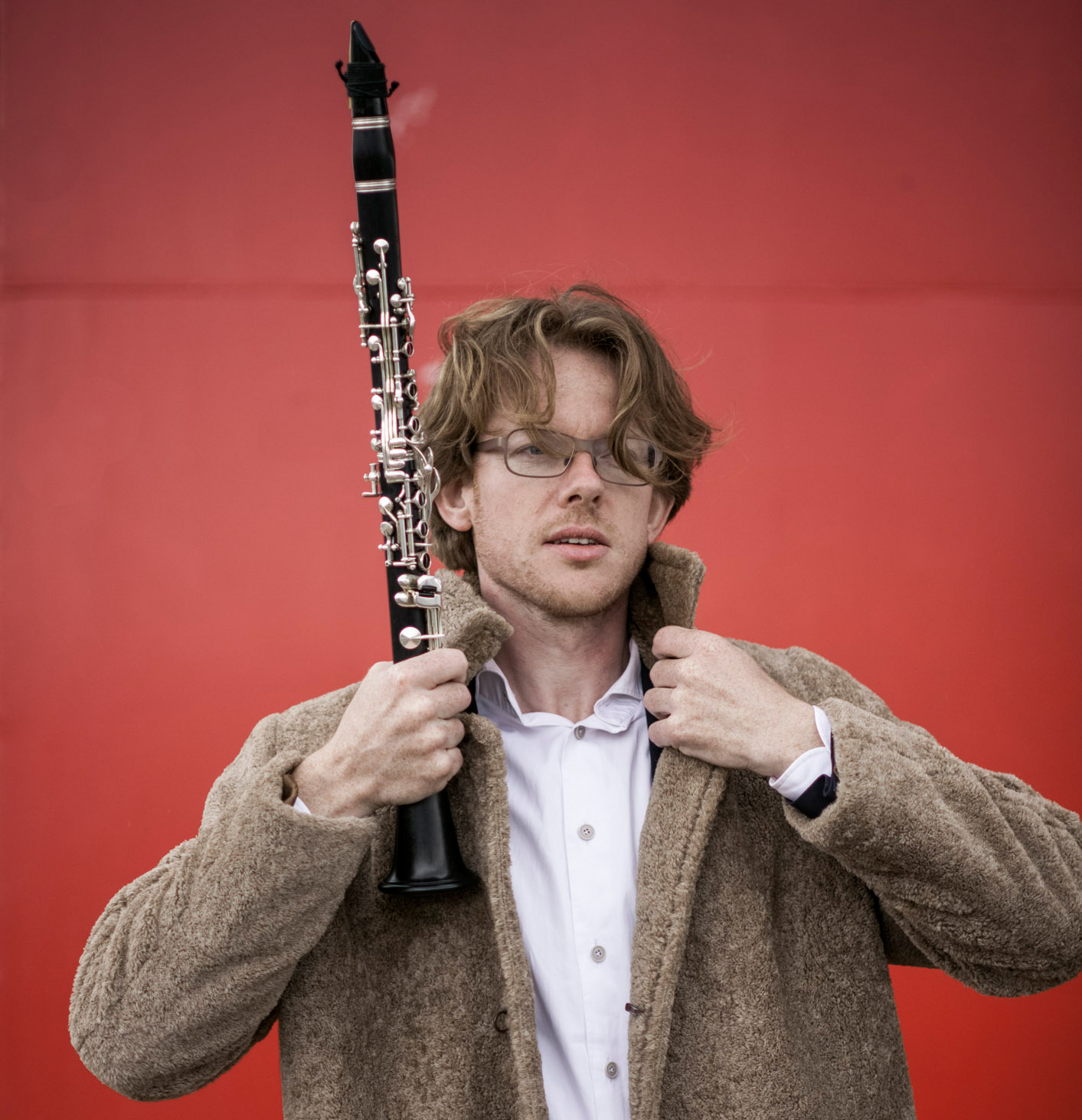 Photo © Hans van der Woerd
Arjan Woudenberg started playing clarinet with his uncle Pierre Woudenberg. At an early age, he was accepted at the Royal Conservatory of The Hague with Harmen de Boer. He continued his study with Hans Colbers and George Pieterson at the Amsterdam University of the Arts, where he graduated cum laude and with honor for "special artistry". He participated in master classes by, amongst others, Hans Deinzer, Thomas Friedli and Richard Stolzman.
He is principal clarinetist of the Netherlands Radio Filharmonic Orchestra. Since his entrance in 2002 Arjan Woudenberg enjoyed the wide variety in repertoire that comes across at the Radio Orchestra series. World and Dutch premieres by amongst others Michel van de Aa, John Adams, Thomas Adès, Sofia Gubaidulina, Jörg Widmann and Chen Qigang. Check out http://www.radiofilharmonischorkest.nl/rfo-lijst-van-premieres. On the other hand, the collaboration with specialists in historical performance practice such as Frans Brüggen and Philippe Herreweghe inspired the search for a well-informed playing style in the performance of the clarinet concerts by Johann Stamitz and Wolfgang Amadeus Mozart as a soloist with his own orchestra. All concerts are live broadcasted and most of them still traceable on the internet.
Besides being a clarinetist in his orchestra, Arjan enjoys the subtle art of chamber music a lot. In both classical as well as modern repertoire, he has participated in many concerts and projects. Together with the renowned Doelen String Quartet, he played and recorded pieces by Wolfgang Amadeus Mozart, Tristan Keuris, Wolfgang Rihm, Karl Amadeus Hartmann and most recently Calliope Tsoupaki. The recording of her string quartet with added clarinet was very well received by both Dutch and international press. The collaboration with the lable Cybelle records resulted in a broadly acclaimed CD with all music for and with string quartet by Karl Amadeus Hartmann as well as recovered interviews with the composer and his relatives. Including the Kammerkonzert for clarinet, string quartet and string orchestra. Check out: https://www.cybele.de/search/?q=arjan+woudenberg.
In 2012, Arjan was initiator and co-founder of the very successful, flexible and independent ensemble/music organization 'Ludwig'. They have performed among others at the Milan-Torino Festival in Italy, La Folle Journée in Nantes (France) and have concerts coming up in all the big halls in Holland, in Geneva, Vienna and Paris, Hamburg Elbphilharmonie, Aix en Provence as well as a tour in the United States and Japan. The collaboration with Barbara Hannigan resulted in waves of attention throughout the globe. Check out our lively website and find our Grammy award winning CD: ludwiglive.nl
Arjan Woudenberg will hold a position as professor at the Royal Conservatory in The Hague. As teacher, he is willing and capable of sharing his experience in a wide variety of classical music. He is looking forward to meeting and sharing love for music with eager and talented students from all over the world.
Arjan Woudenberg
Rachmaninoff Symphony no.2 op.27, 3rd Movement HD Radio Philharmonic Orchestra, Amsterdam, wonderfully conducted by Eivind Gullberg Jensen. Solo clarinettist: Arjan Woudenberg.
Arjan Woudenberg
Videodagboek Arjan Woudenberg