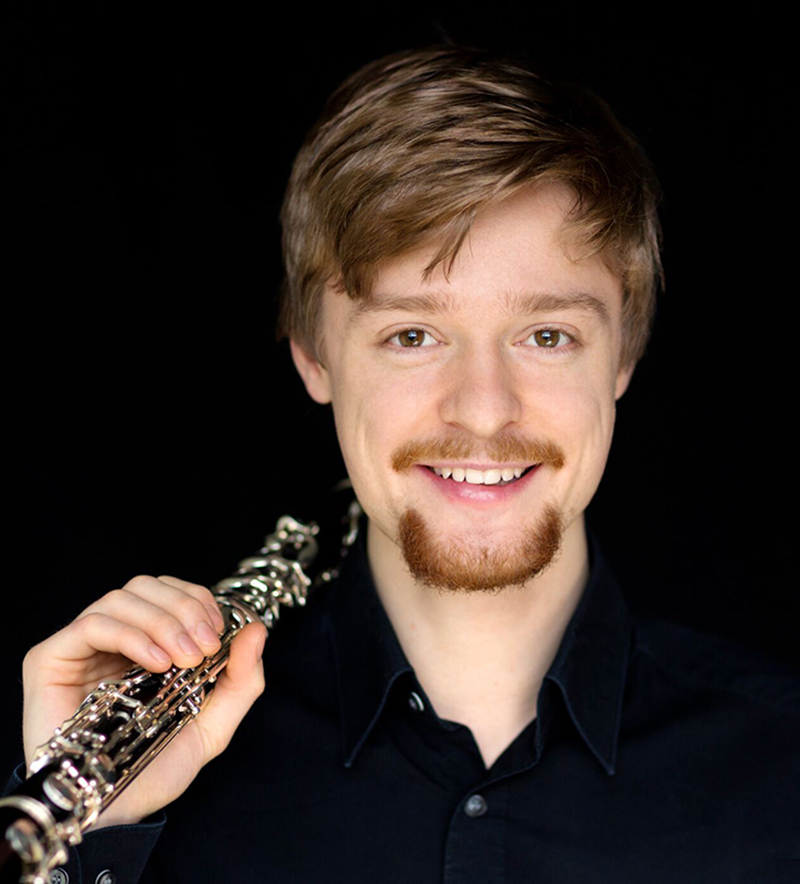 Photo © Astrid Ackermann, München
Adrian Krämer was born in Rathsberg near Nuremberg. At the age of six he began his instrumental education with piano lessons and at the age of nine he took the first clarinet lessons. Later he studied with Prof. Martin Spangenberg and Prof. Ralf Forster in Berlin.
Adrian won at the competition "Jugend Musiziert" at the federal level with both instruments different (among others first) prizes as well as several special prizes.
Early on Adrian gained experience in several orchestras; He worked as a clarinettist in the Staatsphilharmonie Nürnberg, the Komische Oper Berlin, the Kammerphilharmonie Bremen, the Konzerthausorchester Berlin and the Deutsche Oper Berlin.
In 2016, Adrian received a scholarship from the Academy of the Bavarian Radio Symphony Orchestra.
Chamber music has always been important to Adrian. Great enrichments he learned while making music and others. with Ingo Goritzki, Roswitha Staege, Premysl Voita, Caspar Frantz, Marco Postinghel, Carsten Duffin and Stefan Schilli.
Since March 2018 Adrian is solo clarinetist in the Hessian State Orchestra Wiesbaden.