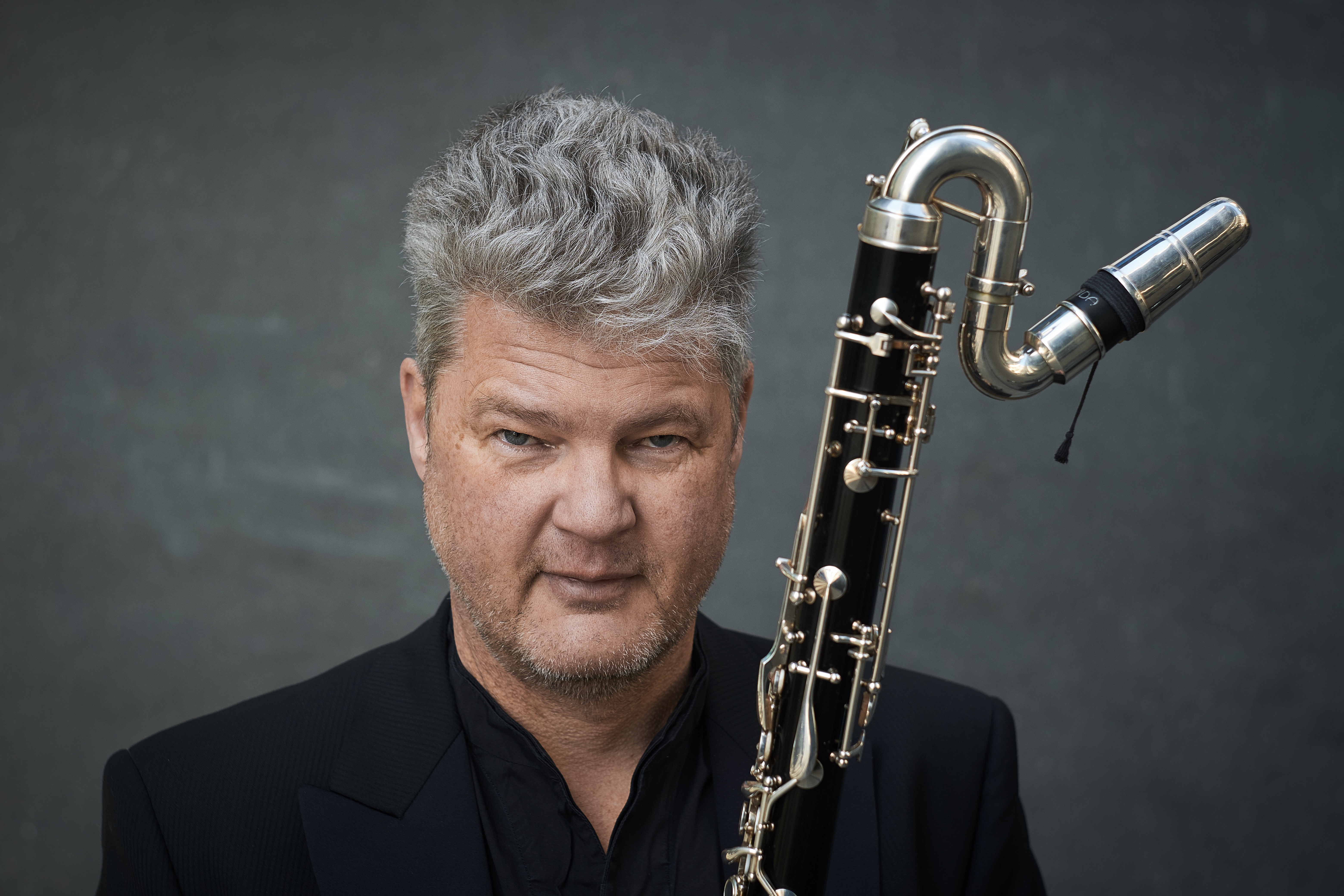 Volker Hemken has been the solo bass clarinetist of the Gewandhaus Orchestra since 1992.
He received his education in Hamburg, Amsterdam and Basel.
As a soloist and chamber musician he played u.a. with the Ensemble Modern, the Ensemble Avantgarde, the Minguet Quartet, the Leipzig String Quartet, the Gewandhausquartett, the "ensemble experimental" of the SWR, the ensemble of the NDR "das neue werk", with the Sinfonietta Leipzig and Martin Stadtfeld. The Staatskapelle Weimar, the Staatsorchester Stuttgart and the Staatsorchester Darmstadt engaged him as instrumental soloists. He has also worked with composers of various disciplines such as Michael Nyman, Éliane Radigue, Alfred Schnittke, Friedrich Schenker, Bernd Franke, Matthias Pintscher, Ulrich Leyendecker, Brett Dean, Chaya Czernowin, Claus-Steffen Mahnkopf, Timo Herrmann, Arvo Pärt and Tom Waits.
He played recitals in Leipzig, Berlin, Hamburg, Dresden, London, Houston, New York, Tokyo and Osaka.
In November 2019 he plays the first performance of the concert "Agni" by Bernd Franke, in January the premiere of "Confessio" for bass clarinet solo by Brett Dean, in March 2020 the first performance of the bass clarinet concerto by Ulrich Leyendecker.
Volker Hemken is dedicatee of a variety of compositions for his instrument, which he recorded for various broadcasters or CDs.