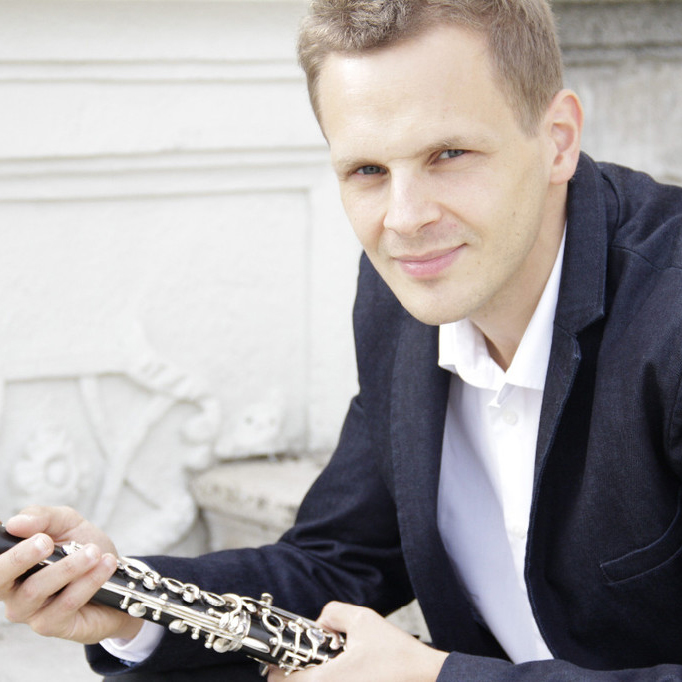 Simon Reitmaier, born in Tyrol, studied at the University Mozarteum Salzburg with Univ. Prof. Alois Brandhofer and at the Music and Art Private University of the City of Vienna (Johannesgasse) with Matthias Schorn, graduation with honors, winner of numerous national and international competitions.
Soloist with Duisburg Philharmonic, Tonkünstler-Orchester Niederösterreich, Chamber Orchestra Regensburg, Amadeus Consort Salzburg, Orchestra 1756, Salzburg Chamber Soloists, Tiroler Kammerorchester Innstrumenti, Budapest Virtuosos, Sinfonia Academica. Extensive collaboration with the Auner Quartet, Adam Javorkai, Clara Biermasz, Frank Hoffmann, Anna Magdalena Kokits, Quartet 1791 and others.
2009 Presentation of the START scholarship of the Austrian Ministry of Culture. In June 2013 debut at the Weill Recital Hall (Carnegie Hall) in New York. Concerts in Japan, Taiwan, Russia, USA, Europe. Participation in numerous CD, radio and TV productions.
In autumn 2015 release of the solo CD "In the Breath of Time – Music for Clarinet Solo."
Concert with the CD solo program at the Austrian Cultural Forum London, at the Victoria Arts Festival in Gozo / Malta and in the "Manoir de Lebioles" (Spa / Belgium)
October 2015 Premiere of the "Geras Variations for Clarinet and Accordion" by Mayako Kubo, together with (the accordionist) Alfred Melichar in the concert series "Geras sounds" in the same named place in Lower Austria.
The Austrian composer Ernst Ludwig Leitner composed his clarinet concerto for Simon Reitmaier in summer 2014 – world premiere in April 2016 (concert hall arlberg1800) with the "Salzburg Chamber Soloists" under the direction of Lavard Skou-Larsen. (Live recording available as a CD)
October 2016 World premiere of the clarinet concerto "anElysion" for solo clarinet and chamber orchestra by Franz Baur together with the Tyrolean chamber orchestra Innstrumenti under the direction of Gerhard Sammer.
In February 2018, the new CD with clarinet quintets by W.A. Mozart, M. Reger u. E.L Leitner
Further appeared at the Austrian classic label Gramola Vienna.
Simon Reitmaier plays a set of Herbert Wurlitzer clarinets from the year 2007, Viennese model.
Simon Reitmeier
CD-Trailer Clarinet Quintets "Mozart-Reger-Leitner"