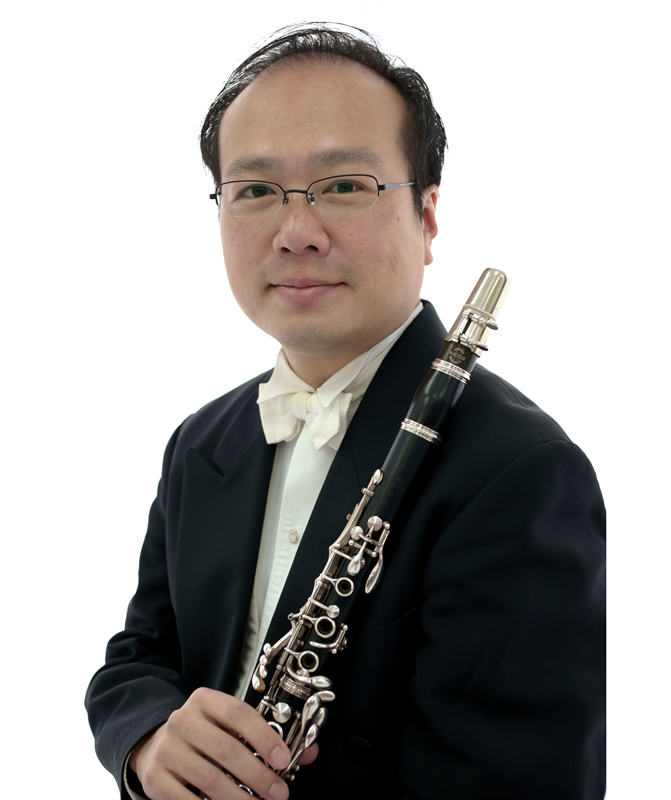 was born in 1968 in Tokyo, Japan. After graduating from Toho Gakuen College of Music, he studied at the University of Music and Performing Arts Vienna with Prof. Alfred Prinz as his last student.
Returning to his homeland, he played as assistant clarinetist at the NHK Symphony Orchestra Tokyo from 1997 to 2002.
Many concert appearances in the orchestra followed, including the Japan Philharmonic Orchestra, Gunma Symphony Orchestra, Osaka Philharmonic Orchestra, Nagoya Philharmonic Orchestra, Okayama Philharmonic Orchestra, Hyogo Performing Arts Center Orchestra.
Solo recital at the Tokyo Opera City 2010.
Since 1999 he plays together with the pianist Fumiko Oshima and the bassoonist Kenichi Goshima in the "Trio Stammtisch"
Since 2001 he teaches at the Toho College of Music.