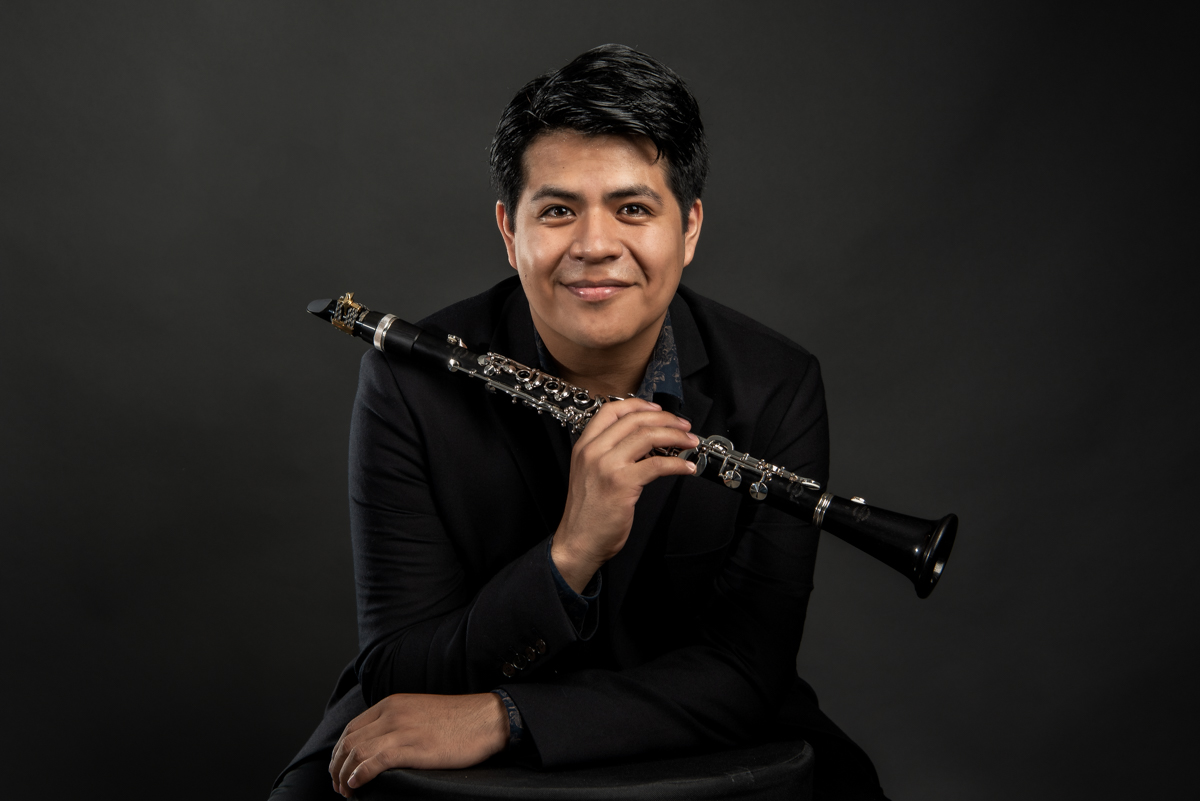 Emiliano Mendoza García was born in Oaxaca, Mexico, where he began his clarinet studies with professors Adrián Martínez and Pedro Cervantes.
He continued his studies at the UNAM School of Music, where he won a scholarship to study at "l'École Normale de Musique de Paris" with Professor Ronald Van Spaendonck, obtaining all his superior diplomas with unanimity and congratulations from the jury.
He has also participated as principal clarinetist in the youth orchestras "Nouvelle Europe", "Orchestre Idomeneo" and in Mexico the "Esperanza Azteca" orchestras.
During his studies, he was awarded a scholarship by the foundation "Herrmanndad Musical y Cultural A.C." and won second place in the international competitions "Les Clés d'Or", "Consacré à la clarinette" and first place in "Grand Prize Virtuoso, Paris".
He has participated as a soloist in the recording projects of "March of the Zapotec" by Beirut Band and "The Oaxaca Symphony Orchestra plays Arturo Marquez".
Since 2011 he is part of the "Concertistas de Oaxaca".