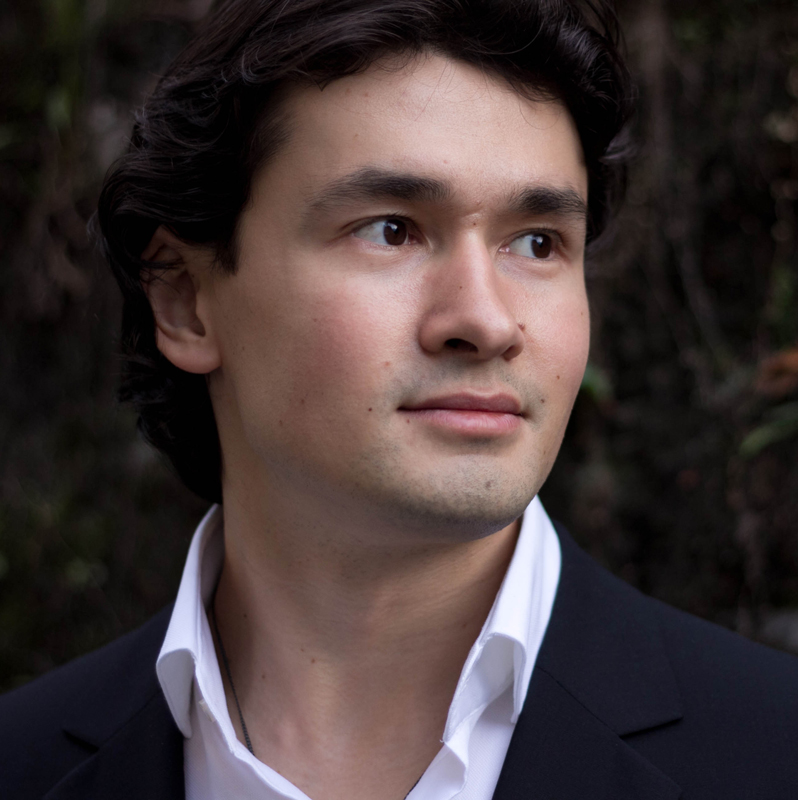 Principal clarinet of the Orchestre de la Suisse Romande (Geneva) and winner of International Clarinet Debussy Competion Paris 2010. Associate of the Royal Academy of Music (London).
Dmitry was born in Moscow in 1984. His professional development started when he met his first clarinet teacher Vladimir Ferapontov at Moscow Central Music School. In 2001 Dmitry entered Moscow State Conservatoire in the class of Victor Petrov. By that time he was already a laureate of several competitions and festivals in Russia, including "Rosanov International Clarinet Competition 2000" (2nd prize). Since the age of 15 as a member of V.Spivakov International Foundation Dmitry has been regularly performing in most prestigious halls in Moscow and St.-Petersburg. In 2000 V. Spivakov presented Dmitry with a new clarinet, exclusively selected by Paul Meyer.
In 2002 Dmity has been accepted by Royal Academy of Music with full scholarship to study for six years-course. During his studies in London Dmitry won prestigious Geoffrey Hawks Clarinet Prize, all-winds of the Academy –John Solomon Prize and chamber music prizes: Max Pirani Prize, John Ireland Prize and Nickolas Blake Prize, which followed by well-known in Europe Yamaha Scholarship Competion prize. In 2006 Dmitry won well-known inEurope Yamaha Scholarship Competion prize and in the following year the Allcard award from the Worshipful Company of Musicians. In 2013 Dmitry has been elected Associate of Royal Academy of Music.
In 2004 Dmitry together with Milos Milivojevic gave world premiere of Elena Firsova's "Invocation" for clarinet and classical accordion at Oxford Chamber Music Festival. In July 2007 Dmitry performed Steve Reich, "New York Counterpoint" at Cheltenham Music Festival. Recently Dmitry has been invited to such Festivals as Montreux-Vevey Festival, Aix-en-Provance Festival, Verbier Festival and Dvorak Praha Festival.
His orchestral career Dmitry started in 2006 by joining Verbier Festival Orchestra where he also performed solo with maestro James Levine at the piano. In the same year Dmitry won a trial as Sectional Leader in the City of Birmingham Symphony Orchestra which lasted a year until Dmitry left to Finland to take a permanent position in Tampere Philharmonic Orchestra as Co-principal Clarinet. In 2009 Dmitry won the job as Principal Clarinet in the Orchestre de la Suisse Romande and is now based in Geneva. Since 2011 Dmitry plays Wurlitzer German system clarinet.
Dmitry is a founder and director of "Soloist Academy" summer courses and festival in Crozet (France). The courses are designed to help musicians make their first steps in the professional music world.
Dimitry Rasul-Kareyev
Brahms Clarinet Sonata N1, 2nd Movement