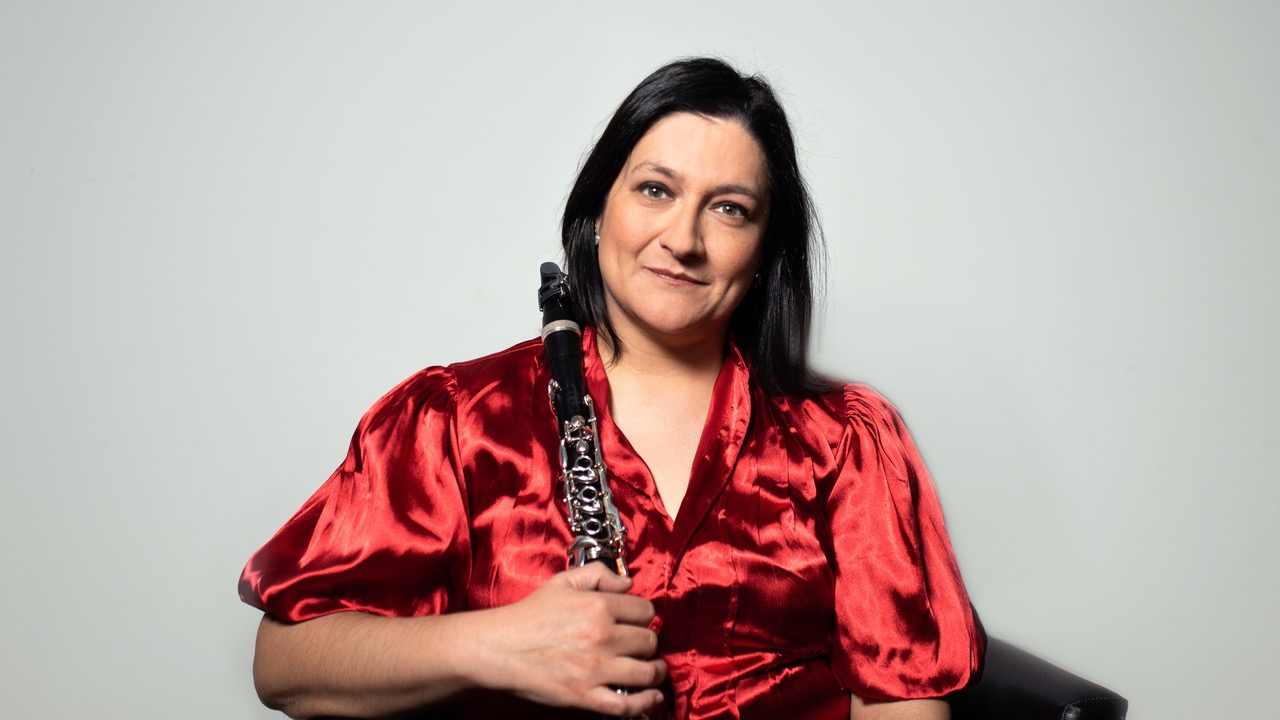 Cecilia is one of the few clarinetists from Spain who plays on the German system. She gives concerts, teaches and runs a blog about the clarinet and breathing for musicians, etc.
Cecilia Serra was born in Reus (Catalonia, Spain). She learned ear training, guitar and piano from her parents at home. She began her official music studies when she was 8 at the Tarragona Conservatory, majoring in piano, until she started playing the clarinet when she was 10. There she won honorary awards in the basic level of both instruments, as well as the honorary award for clarinet at the end of her studies.
During this time she attended the summer academy of the Mozarteum Salzburg several times, where she took lessons from Prof. Alfrez Prinz. Other master classes where she took part were with Alois Brandhofer, Walther Seyfarth, Wolfgang and Sabine Meyer and Johannes Peitz.
She completed her clarinet studies at the State Conservatory in Barcelona and in 1998 she was accepted into the clarinet class o. Prof. Horst Hajek at the Vienna University of Music (then a university). Until then, her teachers for clarinet were José V. Herrera and Josep Fuster, for piano Pere Serra and Carme Flexas and Jorge Romero for accompaniment. In Vienna she took piano lessons with Prof. Eveline Heinisch and accompaniment with Maria Prinz. When she returned to Spain she continued studying the clarinet with Miguel Espejo in Madrid.
She has given concerts with an orchestra and mainly as a chamber musician in solo concerts in Spain, France, Italy, Germany, México and the United States. She currently works with the Mirtos Duo (clarinet and piano) and the Trio Clariphonia (3 basset horns). With the Mirtos Duo they will release their first CD at the end of 2020 under the title "Si mis versos tuvieran alas" (If my verses had wings), based on German songs and French chansons.
She is also in great demand as a freelance clarinet and breathing teacher for musicians, teaching courses in several music schools and conservatories in Spain. At the end of 2020 she will publish her first book "¡Vocaliza! Ejercicios de sonido para clarinete"(Vocalize! Tone Exercises for Clarinet), where she introduces the principles of singing to the clarinet.
Since 2004 she has lived in Madrid with her family and three cats. She teaches in Spanish, Catalan and German in her studio and also online.