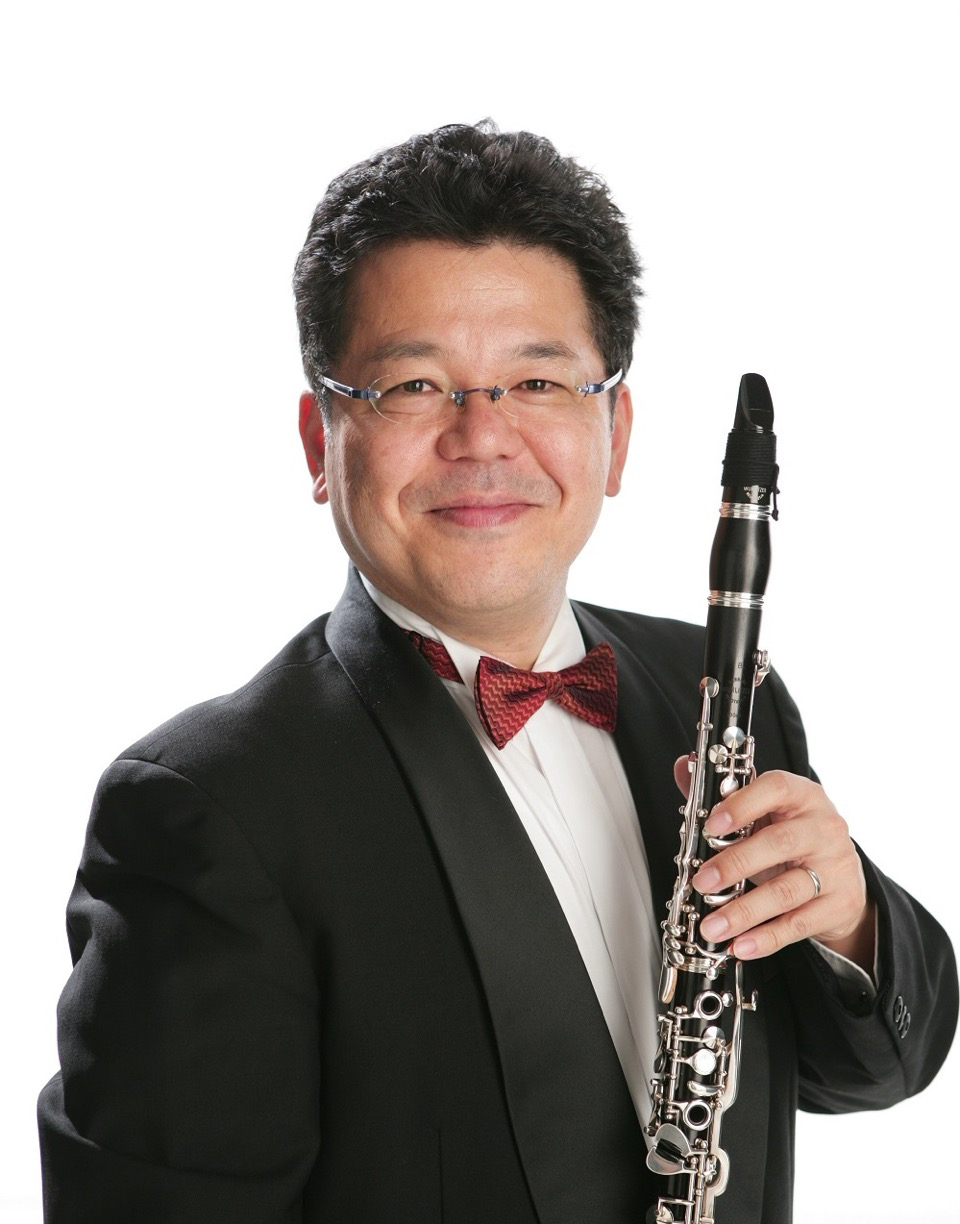 Graduated from Berlin University of the Arts. While studying he was a guest musician with the SWR Sinfonieorchester, the Berliner Symphoniker and the Jena Philharmonic Orchestra. In 1995, he formed the clarinet quartet, Ensemble Sonorité and held concerts all over Germany. After returning to Japan in 1996, he performed with orchestras and appeared on NHK-FM as well as holding recitals all over Japan. He also extended his activities as a soloist and a chamber musician playing with Karl Leister and Jan Guns.
The Japanese debut concert of the clarinet quartet Ensemble Sonorité was held in 1999. The Ensemble also released CDs in 2001 and 2004. To date, there has been a series of Clarinet Quartet Ensemble Sonorité Popular Works Concerts all over Japan.
He has been a guest musician with the Hyogo Pac Orchestra, the Japan Century Symphony Orchestra, the Osaka Symphony Orchestra and the Gunma Symphony Orchestra. In 2005, he appeared in the International Clarinet Fest TAMA Tokyo and an International Festival in Taiwan in 2010 as well as being invited to the International Conference on Wind Instruments at Taiwan
'

s National Sun Yat-sen University in 2014.
He has been eagerly working on recording activities since 2013 and in the Hidenao Aoyama Clarinet Fantasy CD Series, he has recorded: Brahms
'

Clarinet Sonatas, Op. 120, No. 2, Schuman

'

s Three Fantasy Pieces for Clarinet and Piano, Op. 73, Bartok

'

s Contrasts, and Poulenc

'

s Clarinet Sonata.
He studied clarinet under Yuji Murai, Seiki Shinohe, Peter Rieckhof and Ferenc Hernad and chamber music under Ewald Koch. He is currently teaching young musicians at Osaka College of Music.